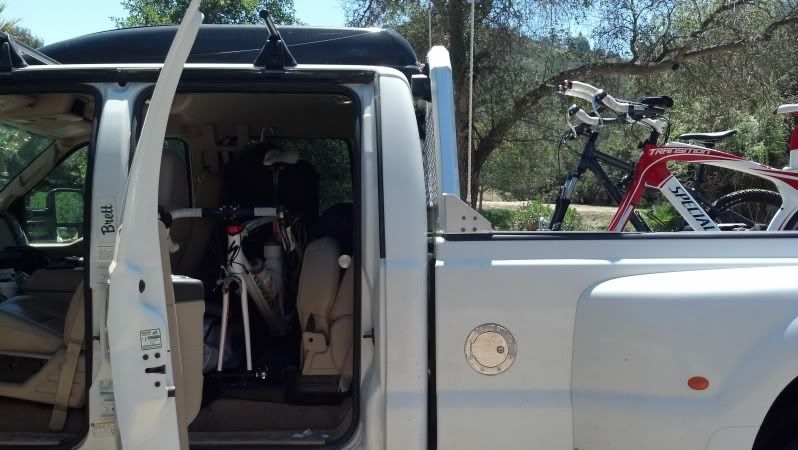 After sucking wind at the Olympic training center I decided I needed some real elevation training to get me humbled and back on track with my motivation. So I loaded up the truck with a quiver of bikes and set out to climb the major passes of the Sierra Nevada's of California. I wasnt quite sure what I was getting into at this point but I knew I wanted to cripple my lungs and destroy my legs for a chance to be able to suck up the rockies during RAAM.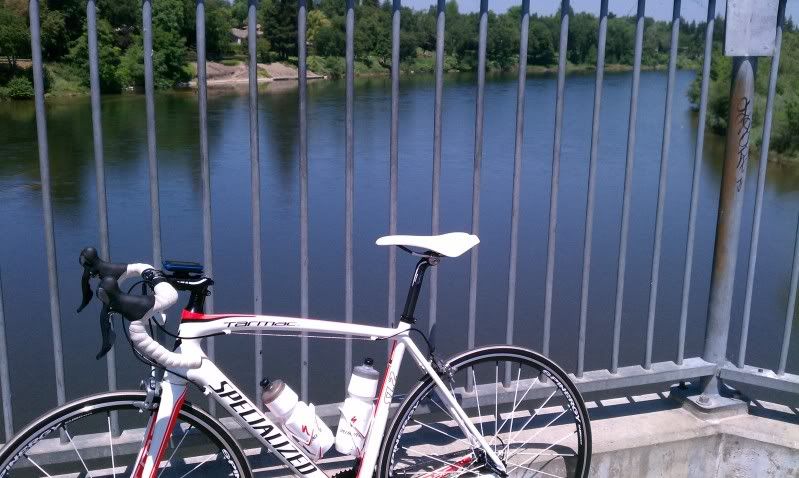 On the way to elevation I smashed out two metric century's on the american river bike path in Sacramento. this is actually on of my favorite riding spots since it is an all paved two lane path that winds along side the river, under bridges and through all kinds of scenery. it goes from the tourist attraction at old Sacramento all the way to Folsom lake.
I then hit Tahoe with a vigor, I smashed out the lake loop which made another century in three days and decided to hit something a bit more complicated, The death ride.
For those of you unaware of the death ride it is a 130 mile-ish ride that hammers out 15,000 feet on three different summits getting up to 9,000 feet in elevation.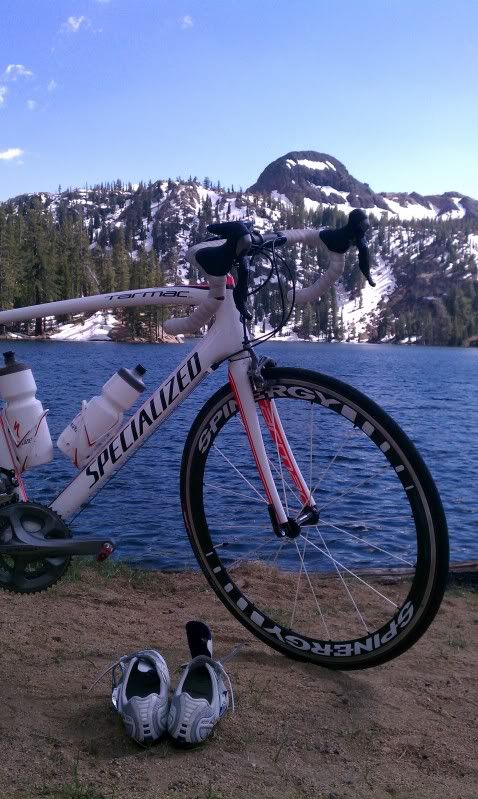 A small lake nearing the Summitt of Ebbetts pass
On the descent of Ebbetts pass looking onto the valley below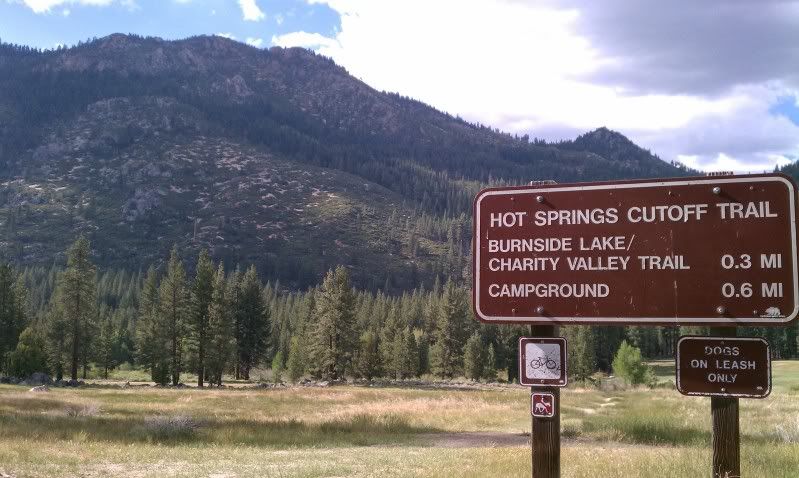 I finished my death ride day with a soak in the markleeville hotsprings.
In all the death ride was a total of 123 miles with 15,890 feet of climbing on the three major summit passes
Monitor Pass (8,314')
Ebbetts Pass (8,730')
Carson Pass (8,573')
Amazingly enough the fastest time I have seen for someone finishing this ride was less than 7 hours. My mind can not fathom the dude that can rip that out considering the 24% grades on Ebbetts. I however was no where near that time.
I took a rest day and vegged out in south lake and watched the eclipse on the beach and then set out for some more insanity for stage 6 of the tour de torture
Next stop was over the hill to attack Tioga pass. This monster comes in at just a hair under 10,000 feet and has no reprieve on the grade whatsoever.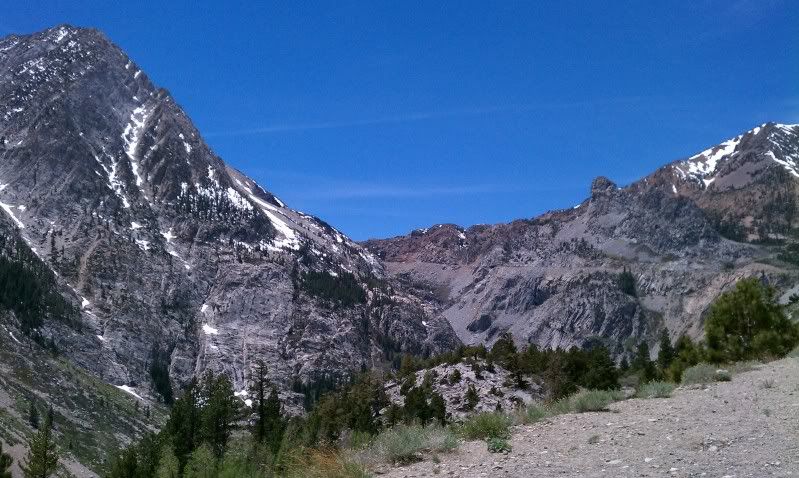 The views were nice and the climb enabled me to inspect my lungs (that were on the ground) even at the mid point of the climb. I ended up riding the whole way up from 395 and over to olmstead just enough to be able to see half dome. Even though I had to climb back over the other side it was well worht the ride down in to Yosemite.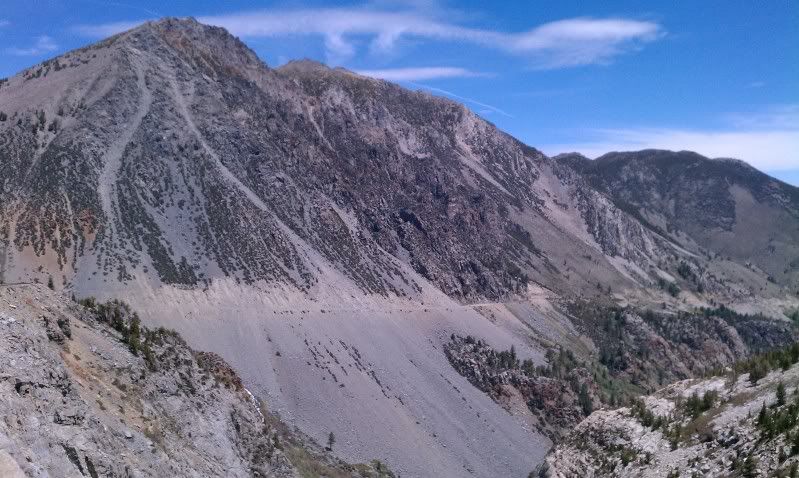 The descent coming off of Tioga was probably the most rewarding and entertaining downhill run I have ever made in my life. There was hardly an traffic, the asphalt was new, clean and unadulterated and there wasn't a turn that required a single ounce of brakes the whole way down. No wind, no cars. it was bliss at 68 MPH. yeah you read that right.
I ended up doing a handful of other minor passes and mountain bike rides through the week including some mammoth mountain single track and some death valley jaunts but in all it was an amazing trip to get out and clear the lungs and get elevation under my belt.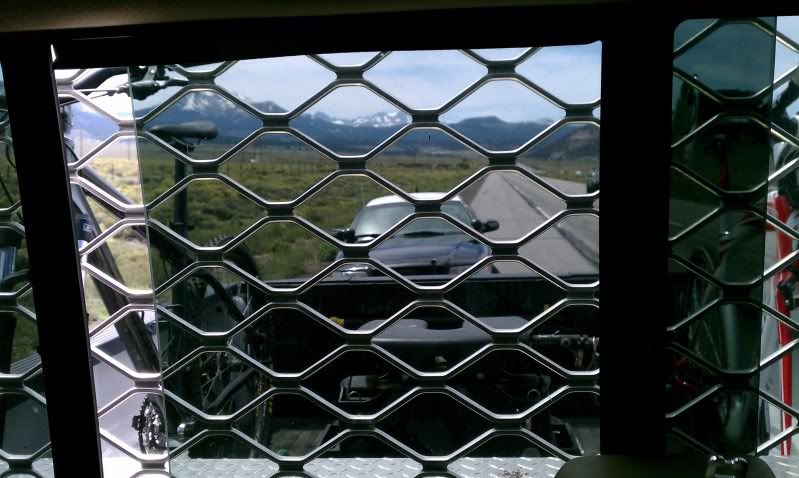 I even got pulled over for good measure! Got away with a warning and a handshake. In all over the last 3 weeks I rode 931 miles and Climbed 36,000 vertical feet all above 6,000 feet in elevation, burnt 19k calories, drove 2100 miles, consumed one gallon tub of perpetuem, 29 ounces of hammer gel, one gallon tub of recoverite, one case of muscle milk, two cases of clif bars, two boxes of shot blocks, three tubes, one tire one chain and a intercooler boot.

I can wait for the RAAM madness to begin!